Company sponsorship of MBA students isn't limited to big multinationals – the way in which the qualification broadens a person's management skills also appeals to smaller, private enterprises and those poised to take over the reins of a family business.
With family-controlled firms now thought to make up a third of Fortune 500 firms there has been a notable upsurge in interest in their organizational approaches - in which succession planning for key positions has been a recurring theme. 
A 2012 PwC survey of close to 2,000 family business managers and owners in over 30 countries concluded that almost 60% recognized the need for comprehensive management skills in taking the company forward and fulfilling its aspirations in today's competitive markets.
Grace Hong is an alumna of the Ross School of Business at the University of Michigan. "Eventually I'll be leading my family's company, so I need to be strong in multiple areas. I will be able to make us much more efficient in the way we do business. I'm much more confident and willing to take risks," she says when reflecting on her MBA experience.
Grace is a graduate of the Ross School of Business's global MBA program, which is dedicated to meeting the needs of company-sponsored students – of any size and any industry, including those with their sights set on leading their family's enterprise.  
Global MBA with an Asia focus
One significant component of the Ross School's global MBA is an exposure to business in Asia – the program kicks off with students spending one month in each of Japan, South Korea and China. 
This trip had strong appeal to Chris Shang, another graduate looking to use the management skills of an MBA to improve the fortunes of his family business.
"I liked the idea of spending time living and learning in Japan, Korea, and China. We have suppliers that we deal with in those countries, so to study business there gave me valuable insights," he says.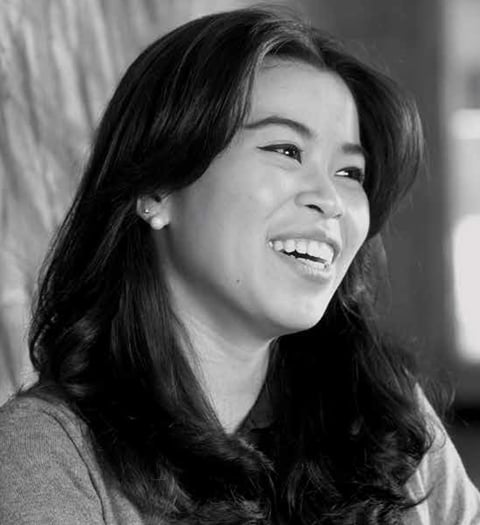 Nawanich (Jal) Sakunkoo (pictured right) – a member of this year's graduating global MBA cohort also relished the travel aspect of the 16-month program: "Going to other countries — Japan, Korea, China — it's very fun and exciting," she says.
After the three-month study tour, students take up residence at the Ross School of Business' Ann Arbor campus to complete the core course before moving on to electives. The program lasts 16 months, a consequence of the removal of a summer break – allowing students to return to their companies or family business far sooner than a traditional two-year MBA program in the US.
"Ross offered a good balance," Grace says when recalling the need to measure up the benefits of her studies against the time she must spend away from her family business in the Philippines.
Grace's overarching aim in enrolling on the program was to diversify her marketing-based skillset with the wider tools at the disposal of an MBA graduate of a top school.
Diversifying your management skills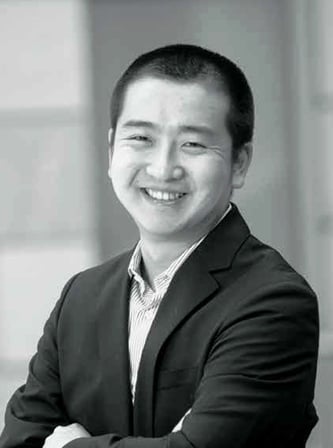 Indeed, adding to a specialist's knowledge with the broader management skills that are developed through an MBA program is often the key attraction for sponsored students who come to the Ross School of Business from more internationally-established companies.
Masashi Tanimura (Tani), for example, came to the global MBA program with a background in user experience work for Japan's IT giant, Fujitsu – as well as a master's degree in cognitive science.
Graduating this year, Tani (pictured left) appreciated the chance to widen his practical business knowledge, pointing out that; "even if you make the product easy to use — if no one buys it, it doesn't make any sense."
The same was true for Heping (Cindy) Fu, who was selected by her employer in China to build on her extensive experience in human resources management.
"It combined all kinds of knowledge, all kinds of skills in business," Cindy says when describing her favorite module – a supply chain management course. 
MBA program with practical emphasis
Cindy also enjoyed the global MBA program's emphasis on practical training – termed action-based learning at the Ross School of Business – and something that culminates in a seven-week consulting project carried out for a company at the program's end. Recent participants in these projects include the Panasonic Corp. of North America, Dell and the Ford Motor Co.
Jal also enthuses about the benefits of the school's hands-on learning approach. "I really like that learning style. You have to learn by doing, and then you realize there is more [to it] than what you learn in the classroom," she says.
Jal is another example of a student who wants to take the management skills acquired from her MBA back to her family business. Having originally studied architecture at undergraduate-level, she believes the addition of business fundamentals in finance and accounting will greatly benefit her family's real-estate development business in Bangkok – and that is something most managers of family-controlled firms would wholeheartedly agree with.