The New Year offers a chance for many to reflect on their professional lives and future ambitions. Resolving to pursue previously set-aside dreams and passions are common outcomes of any New Year's self-assessment.
For many aspiring or current MBAs, forming startup companies and becoming their own bosses will be a popular resolution for 2014. Indeed, in stark contrast to those who say that business school and the MBA are not ideally suited to those looking to become entrepreneurs, Businessweek pointed to entrepreneurship flourishing at business school as a principal feature of the past year.
An executive MBA graduate of London Business School and an alumnus of the Oxford MBA program here look back at the reasons behind their decision to enroll and how it has enabled them to form new startup companies looking to hit the ground running in 2014.
Pizza Rossa earning accolades for London Business School alumnus
Corrado Accardi graduated from London Business School's executive MBA program in 2013 and is now part the school's incubator program for high-potential startup companies.
While there, Corrado won the school's business plan competition and was named runner-up in the European Business Plan Competition for his work in developing Pizza Rossa – an idea for a pizzeria chain and franchise.
Pizza Rossa recently broke the record for the largest amount of crowdfunding equity raised in the UK, sourcing £440,000 (c. US$700,000) from 122 Crowdcube investors in just three weeks, leading it to be crowned 'Best Start-Up of the Year' in Crowdcube's annual awards.
Pizza Rossa is to be a unique takeaway chain, offering tasty, convenient and affordable pizza-by-the-slice to busy workers without compromising on quality. It now looks forward to opening its first premises in the City of London this coming March.
"Pizza is our core product and the one that is the driver but we will have a lot of other quality Italian products including coffee, pastries, cake and so on," says Corrado.
Oxford MBA grad takes his promising startup onto Seedcamp Program  
Steven Renwick is an Oxford MBA graduate who has moved from genetic research and a UCL PhD, to pharmaceutical consultancy before getting interested in entrepreneurship. 
His startup venture, Satago, was recently invited onto the Seedcamp program after winning the London-based accelerator's November event in Berlin. Satago uses technology designed to assist small and medium enterprises (SMEs) and freelancers in getting paid on time and had already been a finalist in Techcrunch Disrupt Battlefield.
Satago founder: 'I really wanted to change what I was doing'
Steven's decision to enroll on the Oxford MBA program centered on launching a startup career, after sensing he would like to explore non-pharmaceutical work.
"I had been working in a company in Oxford for about four years and, although I was doing biotech and pharma consulting, I also ended up managing the publishing department there, which sold databases to companies. I found the internet database aspects more interesting than the biotech and pharma side of my role, so I tried to explore getting into a startup then," Steven explains.
He got his first taste for a startup project by collaborating with a Cambridge PhD setting up a company in Edinburgh. Although this didn't quite work out, it only confirmed his determination to move into the world of startup companies and to find a suitable platform for the business idea he already had firmly lodged in his mind – that of Satago.  
"I thought I need to make a change - either I do my own startup or I do an MBA because I really wanted to change what I was doing," Steven says.
The choice of the University of Oxford's Saïd Business School came naturally and not only because he already happened to be living in the city. "If you ignore the fact that I lived there, it was the perfect MBA for me because it had such a focus on entrepreneurship with things like Silicon Valley comes to Oxford."
Turning 'completely towards entrepreneurship' at London Business School
For Corrado, who joined London Business School from an engineering background in the construction industry, it was the recession that led him to reassess his future. He was hoping to bring about a change of role, having already started consultancy work within his field before signing up for an EMBA.
"I had to review my career situation a bit. For me, it was primarily about bringing my expertise in construction project management more towards the financing of the projects."
However, the program awakened in him a passion for entrepreneurship, shifting his ambitions completely during the first year of his two-year course.  
"What I realized with the MBA pretty soon was that I didn't care. I just didn't like the assumptions I had made at the beginning regarding where I wanted my career to go afterwards. I turned completely towards entrepreneurship," says Corrado.
Subsequently, he used all his electives to map out a future for Pizza Rossa, the business idea he had had back in 2009 but was unable to act on.
"I knew that entrepreneurship was something I was intrigued by and interested in, but it was really during the MBA that I realized that that was what I wanted to do and not anything else," he affirms.  
Crowdcube helps bring startup idea to fruition
Corrado was encouraged by the positive feedback he received for Pizza Rossa at London Business School to further develop a business plan that would gain currency with investors – something that he says may have been difficult to achieve coming directly from his original sector.
"It gave me more confidence but it particularly gave me lots of credibility with investors", he says. Credibility that meant Corrado was pleased to find that only 0.09% of his Crowdcube investors (representing a mere £410) had changed their minds and ultimately withdrew their pledged funds, which the business investment platform says is rare. "Besides the cash we got a huge amount of business to business opportunities," Corrado adds.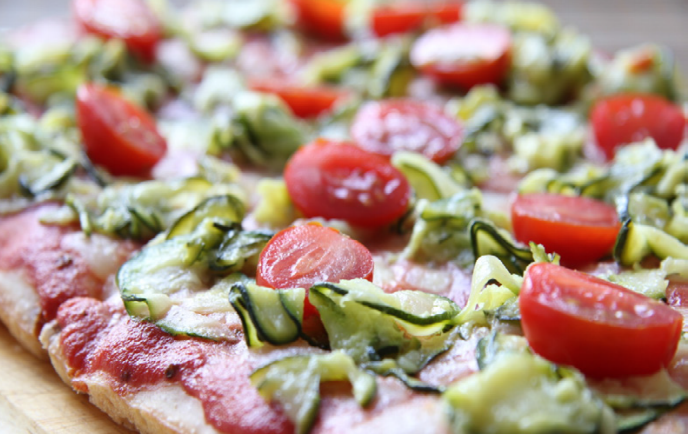 It seems the idea has also quickly captured the imaginations of those in other countries seeking to capitalize on Pizza Rossa's predicted success. "I've already got requests for franchise rights from South and North America, the Far East and from the Middle East – and that's without even having started," he says.
Before this can happen, Corrado must focus on the now – getting the first shop trading with a view to launching a second shop three months down the line, and then beginning to assess the concept's future potential towards the end of 2014.
Currently, he's helping his staff receive the same professional training he undertook to support his business proposal with tasting sessions – "90% of the capital has eaten the pizza before," he says by way of reassurance regarding his Crowdcube investors, before adding; "I will probably spend the first couple of months working in the kitchen in the morning and at the counter at lunchtime, but then I will progressively move off the direct operations and more on the strategic elements of the expansion."
During the launching process, he's been able to use London Business School's infrastructure and facilities as part of its incubator program for 2013-14. This has allowed him to hold meetings at the school and have press releases sent out by its marketing department. "They're definitely helping spread the word," the Pizza Rossa founder says.
Rocket Internet allowed insight into startup process
Whereas Corrado became increasingly convinced his future lay with Pizza Rossa as time progressed at London Business School, Steven Renwick freely admits that at the University of Oxford, "Everything I did was geared towards opportunities for Satago."
He wanted his Oxford MBA to test the validity of his idea and maybe even to secure funding. Ultimately, if he later decided it to be unworkable, the Oxford MBA would still enable him to change his industry or company at the very least.  
In the end, he was snapped up by Rocket Internet on graduation – known as the world's largest internet incubator and recently described by the Economist as a "hyper-efficient assembly line for e-commerce start-ups," capable of launching startup companies within weeks. The online retailer, Zalando, is an example of one of Rocket Internet's most recognizable success stories and Steven spent two years working for them in both London and its headquarters in Berlin.
This, of course, delayed the process of getting Satago going, but looking back Steven greatly values the experience he garnered with Rocket Internet in the interim.
"I guess I would have preferred to do it sooner rather than later. On the other hand, because I did it later, I spent two years learning how to really do startups with Rocket Internet. That was invaluable," he says.
Having acquired funding through Seedrs (a competitor of Crowdcube) and found lodgings for his company at London's 'Silicon Roundabout', an area becoming synonymous with startup companies and the concomitant culture, Steven has now been able to pursue his own project.
Satago is already up-and-running, releasing a host of key features at the end of last year, all aimed at helping companies to get paid on time. For instance, for those in construction, a sector that is notorious for late payment.
"It's becoming an outsourced credit management tool," Steven says, explaining how he wants to offer the features of a large accountancy system that are simply unaffordable for a majority of SMEs. "These are the sorts of tools that aren't available to guys using the smaller systems," he notes.
His wants Satago to evolve around the needs of its users – envisaging a constant cycle of launching a new feature and then moving straight on to developing the next one by working with user-feedback.   
"In a year's time, I want a few thousand companies using the platform and I'd like to have proved that it reduces a company's outstanding debtors, "he concludes.
The value of business education to those forming startup companies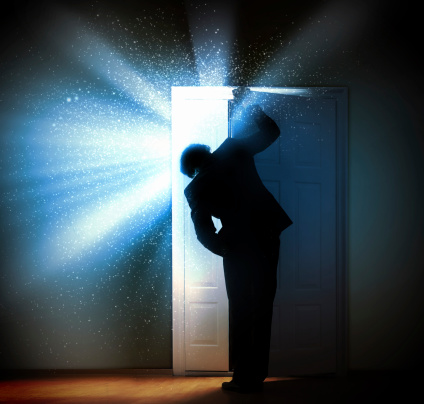 Steven feels there's little truth to the argument that an MBA isn't useful to an entrepreneurial career. "I don't think I would be here doing a startup if I hadn't done the MBA," he says.
"Other than improving my finance skills and my accounting skills, the real thing an MBA gives you is the ability to handle massive amounts of work while still being effective and building a network. Plus, you instantly make 240 new friends who are going to go off and do influential things," he says.
However, he does advise caution to those seeking to follow in his footsteps. "Make sure, if you really want to do a startup after the MBA, that you've got enough finances to last you 12 months. You've got to be able to live very leanly once you're doing a startup," he says. Having said that, he feels the MBA qualification is quite the fallback option in finding a new role if things don't quite go to plan.
Corrado also highlights a need for financial consideration. "It doesn't come cheap," he warns, before adding; "but if you can afford it, the knowledge, confidence, network and access to information it gives you is just unparalleled. It allowed me to move from one sector to a completely different industry and sector."
He cites, "having people believe that I can actually do it," as key and states his belief that, "If I tried to do it on my own without an MBA, I don't think I would have the same kind of impact."
Neither of our startup founders has any regrets about leaving their previous careers behind thus far, even with the extra work that being your own boss entails – as Corrado underlines: "I wasn't having fun and I didn't find it exciting. Now, I'm creating something."