Released today, the QS MBA by Specialization Rankings 2019 provide insight into the world's top business schools and MBA programs for seven different areas of specialism.
Schools are ranked based on employer reputation and research strength for each of the seven areas, as well as the number of career placements MBA graduates from the school have achieved in the field. Each of these three indicators is assigned a score out of 100.
The Wharton School has been ranked as the best business school in the world for specializing in finance, with 33 percent of its graduates going into a relevant industry. The complete top 10 can be found below.
                                                  QS MBA by Specialization Rankings 2019: Finance

Rank

Business School

Location

% of graduates going into relevant industry or function, based on 2017 employment data

1

The Wharton School

Philadelphia (PA)

33

2

Cambridge (MA)

31

3

New York (NY)

34

4

Chicago (IL)

30

5

Stanford (CA)

32

6

London (UK)

26

7

Oxford (UK)

29

8

New York (NY)

32

8

Toronto (ON)

37

10

Durham (NC)

20
10) The Fuqua School of Business
Duke University's Fuqua School of Business, situated in Durham, North Carolina, is one of the top 20 schools in the world to study a full-time MBA according to our Global MBA Rankings 2019.
Fuqua scored 80 for employer reputation, and 92 for research strength, with 20 percent of graduates continuing into finance careers post-graduation.
MBA students can choose to concentrate in one of two areas of finance:
Corporate finance, which identifies optimal investment strategies for firms and how they should be financed;
Investments, which deals with securities (stocks, bonds, options, etc.) and strategies for how investors can reach their goals.
In addition to the MBA program, Duke MBA students are given the opportunity to earn a Certificate of Excellence in Finance.
Some student clubs related to finance include:
Asset Management Club
Entrepreneurship and Venture Capital Club
Finance Club
Private Equity Club
9) Rotman School of Management
In downtown Toronto, you'll find the Rotman School of Management – our one and only Canadian institution within the finance specialization ranking.  
Rotman's full-time MBA landed a spot in the top 50 MBA programs in the world in our QS Global MBA Rankings 2019. Rotman's reputation for an MBA specializing in finance isn't too bad either, scoring 83 for career placement, 60 for employer reputation, and 91 for research strength.
It's also worth pointing out that 37 percent of graduates went into careers in finance post-graduate – the highest proportion for this specialization.
For the Class of 2020, the full-time tuition for both years is CAD$104,380 (US$77,744) for Canadian citizens and permanent residents, and CAD$116,610 (US$86,853) for international students.
8) NYU Stern School of Business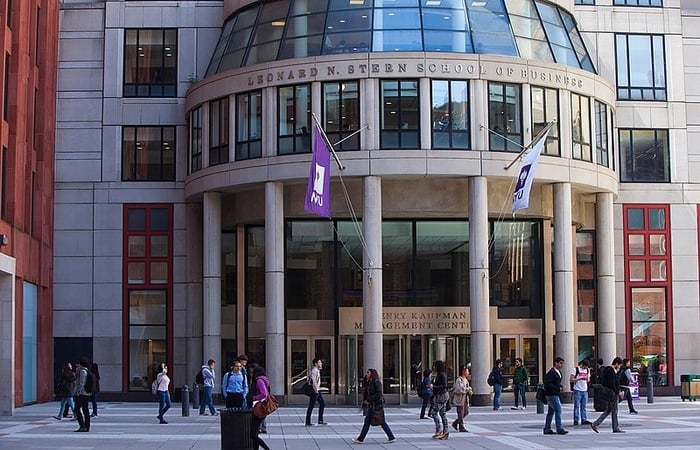 Located in Manhattan, a stone's throw away from Wall Street, NYU Stern is near the beating heart of finance in the US.
Finance courses at Stern focus on two broad categories: microfinance issues through corporation finance and investments; and macrofinance issues in financial markets and the international financial system.
Stern's finance faculty have won numerous awards for teaching and research, including Professor Robert Engle who received the 2003 Nobel Prize in Economics. 
Students are able to work with field leaders and have the opportunity to participate in real-world learning programs like the Michal Price Student Investment Fund.
Student clubs tailored to the world of finance include: Graduate Finance Association; Real Estate Club; Stern Investment Management and Research; Stern Private Equity Club.
7) Saïd Business School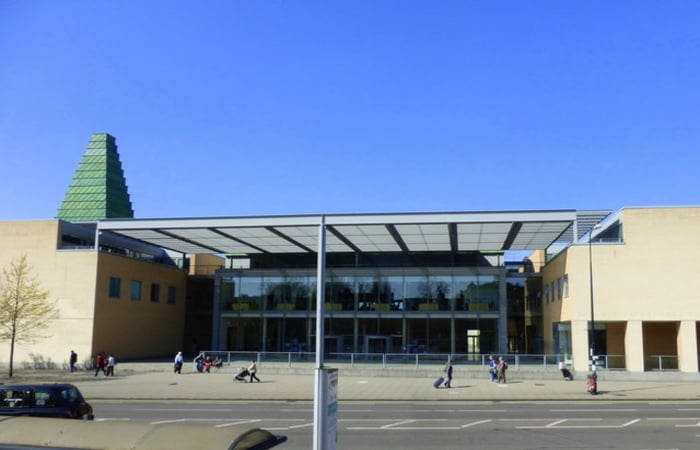 The one-year MBA (finance track) is well-regarded, scoring 75 for career placements, 100 for employer reputation, and 93 for research strength. 29 percent of graduates go into a relevant industry.
Students accepted onto a relevant financial program at Oxford Saïd can apply to the Oxford Saïd Finance Lab. The program helps students break into investment banking, private equity and asset management industries through online and in-class finance and valuation modelling programs, case studies presented by leading banks and firms, and participation in challenges.
Saïd's MBA class profile for 2018-19 featured a class size of 315, 62 nationalities, 93 percent international students, 39 percent female students, an average of five years' work experience, and a median GMAT of 690.
6) London Business School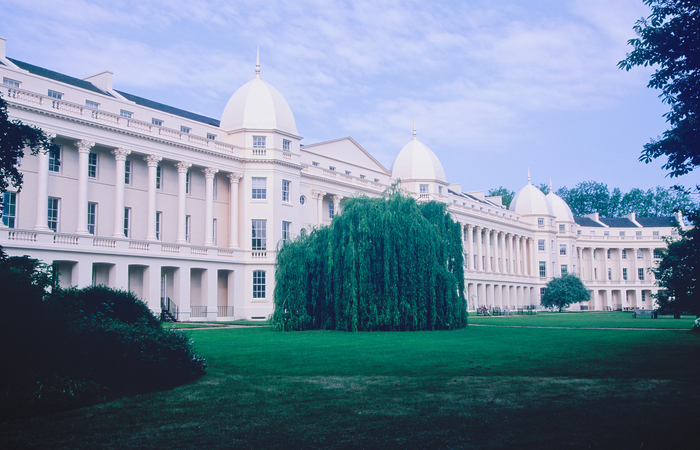 London Business School boasts an established reputation in finance, which is unsurprising given its status as the leading institution in one of the world's financial capitals.
At LBS, students can customize their MBA with a selection of more than 70 electives. To tailor your MBA down a finance track, you can choose:
Advanced corporate finance
Banks and financial institutions
Distressed investing
Fixed income securities
Hedge funds
Real estate finance
LBS MBA students can also tailor their program to complete it in 15, 18 or 21-months – so you decide your period of study, offering even more flexibility. Tuition fees for the 2019 intake are £82,000 (US$108,582). Students must also pay £240 (US$318) for the Student Association Fee which covers the Student Association (SA) subscription.
5) Stanford Graduate School of Business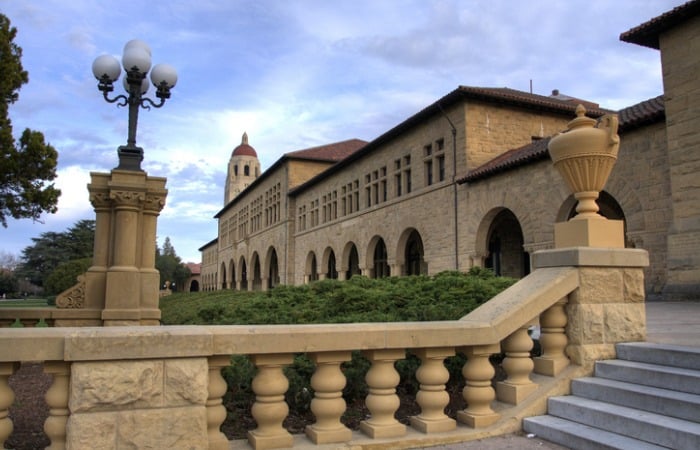 Stanford landed the top spot in our Global MBA Rankings 2019 and the school can also lay claim to alumni such as Nike's co-founder and chairman, Phil Knight, and GM CEO, Mary Barra, (the highest-placing Fortune 500 company to have a female CEO at its helm).
For the academic year 2019-20, the cost of attendance for a first-year MBA student is US$113,917 for a single student, and $138,523 for a married student. 
The Stanford MBA class of 2020 features students from 63 countries, 172 undergraduate institutions and 306 organizations. The class consists of 319 students, 41 percent women, 42 percent international, with an average of four years' work experience, and an average GMAT score of 732.
4) Chicago Booth School of Business
Booth is the first school on the list to tot up scores over 90 for all three ranking indicators (92 for career placements, 100 for employer reputation and 92 for research strength). 30 percent of graduates go on to work in finance in some way.
According to Chicago Booth's website, "a good percentage of students pursue MBA interests in finance and banking". Booth offers ways to learn in areas from corporate finance and investment management to private equity and impact investing.
Finance courses at Booth include financial instruments; portfolio management; advanced investments; financial markets and institutions.
Stats for the 21-month MBA class of 2020 feature a class size of 591, 52 countries represented, an average GMAT score of 731 and an average of five years' work experience. Students can also expect to pay US$108,683 in tuition.
Fun fact: Booth has produced more Nobel laureates in the Economic Sciences (28) than any other school and is second only to the University of Cambridge in total.
3) Columbia Business School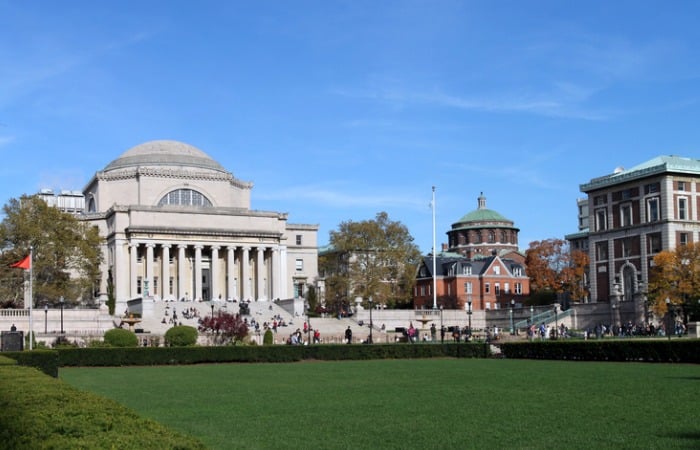 Situated in New York City, CBS is one of the oldest business schools in the world, having been founded in 1911.
Some finance-based electives at Columbia include applied value investing; the future of financial services; impact investment.
And if you want to add even more financial practice to your bow, some CBS clubs will help with that, including:
Columbia student investment management association
Columbia wealth management club
Community career and money skills
Equity research club
Investment banking club
For the academic year 2018-2019, first year students paid a base budget of US$110,978, which incorporated tuition, mandatory fees, health services & insurance, and other expenses.
2) Harvard Business School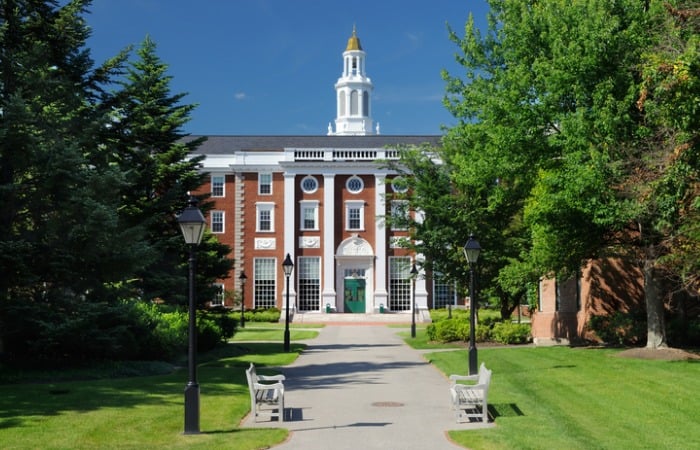 Situated in Boston, and founded in 1908, Harvard Business School is one of the most recognizable business schools in the world and ranks at or near the top of almost every MBA specialization.
Some of the financial specializations MBAs can take at HBS include corporate financial operations; creating value through corporate restructuring; doing business in Africa; entrepreneurial finance; investing in emerging markets, and more.
Fees to attend HBS vary depending on your personal situation: single students for the academic year 2019/20 will pay US$110,740, a married MBA would pay US$128,902; a married student with one child would pay US$144,670, and so on.
1) The Wharton School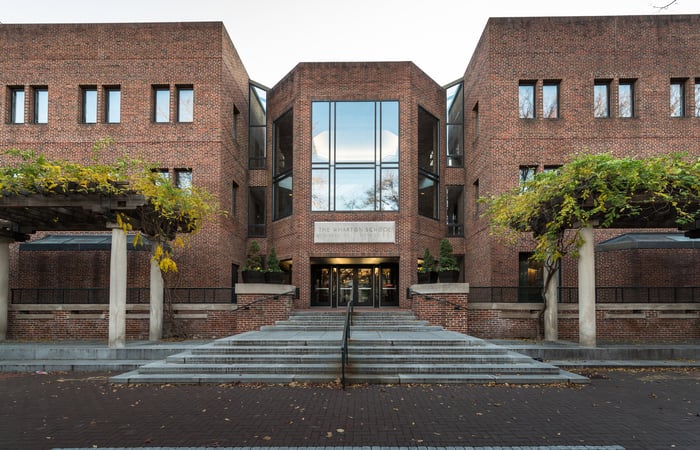 Table-topper Wharton has long been considered to be a powerhouse in finance, and in this year's specialization it's no exception.
Wharton bagged perfect scores for career placements and employer reputation, and 98 for research strength.
Students wishing to major in finance are required to take the two core requirements (FNCE 611, Corporate Finance and FNCE 613, Macroeconomics and the Global Economic Environment) and four upper-level elective finance credit units. The school has also recently established the Stevens Center for Innovation in Finance, which will aim to stimulate cutting-edge teaching and research as well as student and industry engagement focused on the revolutionary impact of information technology on financial services.
MBAs at our winning institution will feel the sting of attending a prestigious school, with students needing to shell out US$111,900 for the academic year. But surely to pave your way to a career in finance, it must be worth it, right?