Online MBA programs are rising in popularity, due to their flexible format allowing busy working professionals to fit studying around their careers.
However, the lack of face to face interaction can be off-putting when considering online MBA tuition. Interacting in a real-world setting allows students to forge deeper connections with classmates and faculty, providing valuable networking opportunities and deeper knowledge.
On average, online MBA programs have around 7 percent of overall coursework delivered in a face-to-face setting. However, by attending any of the nine schools below, expect to spend at least 20 percent of your time interacting with colleagues in a face to face manner.
| | | | |
| --- | --- | --- | --- |
| Rank | Institution | Location | Percentage of face to face interaction |
| 1 | | Spain | 20 |
| 5 | | United States | 20 |
| 6 | | United Kingdom | 20 |
| 8 | | Australia | 20 |
| 10 | | Europe | 25 |
| 18 | | Europe | 25 |
| =20 | | Italy | 35 |
| 25 | | United Kingdom | 25 |
| 39 | | India | 20 |
IE Business School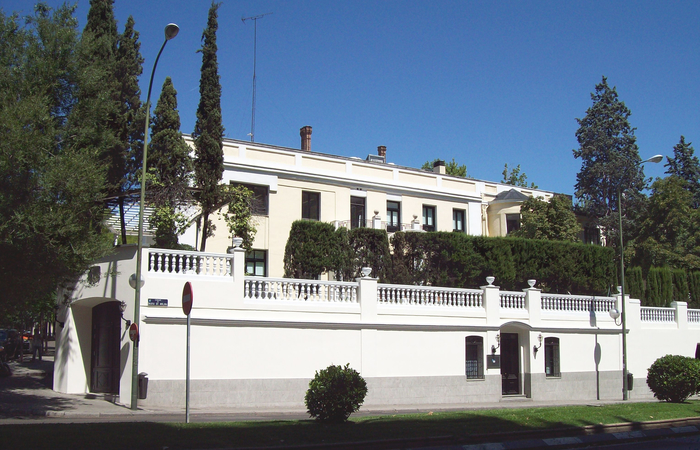 Percentage of face to face interaction: 20
IE's online MBA takes 18 months to complete (with intakes in April and October), with 80 percent online teaching and 20 percent face-to-face interaction. The course is divided into three core periods online, two face-to-face periods in Madrid, and one optional face-to-face international trip. Fees for this academic year are €51,200 (approx. US$59,466).
Global Immersion Week allows students to pick one of four destinations and gain new perspectives from companies and industry leaders. Other face-to-face sessions are immersive 10-hour days in a series of seminars, workshops and conferences.
Through the online component, students can watch pre-recorded lectures, take part in dynamic high-participation live video conferences and online discussion forums.
University of Florida, Warrington College of Business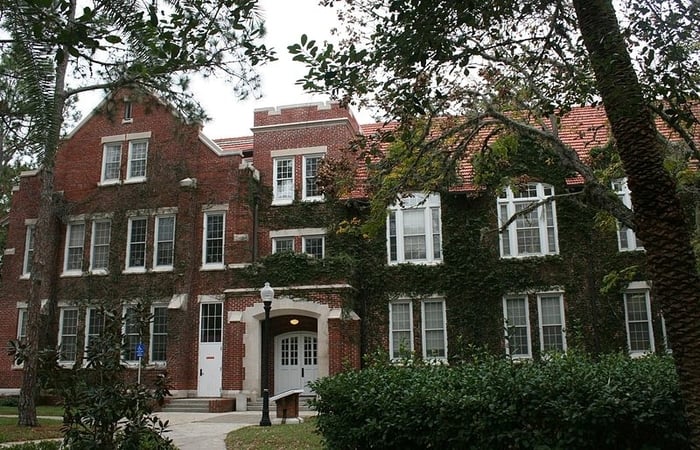 Percentage of face to face interaction: 20
Students at Warrington have the option of pursuing either a 100 percent online MBA, or one of two hybrid options, with on-campus visits included in the program.
Residency electives in the Fall and Spring terms include modules: The Art & Science of Negotiation and Customer Analysis. Another face to face element of the program is the Global Immersion Experience (GIE), where students can take an international trip to learn about business environments in foreign countries.
The degree takes between 16 and 27 months to complete, with residencies carried out at their Gainesville campus. Ranked fifth in the global rankings, tuition for this program will set you back US$59,807.20.
Alliance Manchester Business School
Percentage of face to face interaction: 20
The Global Part-time MBA is a two-year part-time MBA (with 18-month accelerated pathways), with intakes in January and July. The tuition fees for the UK center are £28,665 (approx. US$37,576).
The blended delivery includes residential workshops, a live business project and online learning. Residential workshops make up around 24 hours of teaching per course, and the online lectures are delivered in a virtual environment, plus discussions and self-study.
Before starting the course, you have a face to face induction at your home center, where you meet classmates and the support team.
In terms of face-to-face interaction, you can expect a total of 16 days of interaction (in your home center) in your first year, and 13 days in your second year in your home center and overseas (for electives only).
AGSM @ UNSW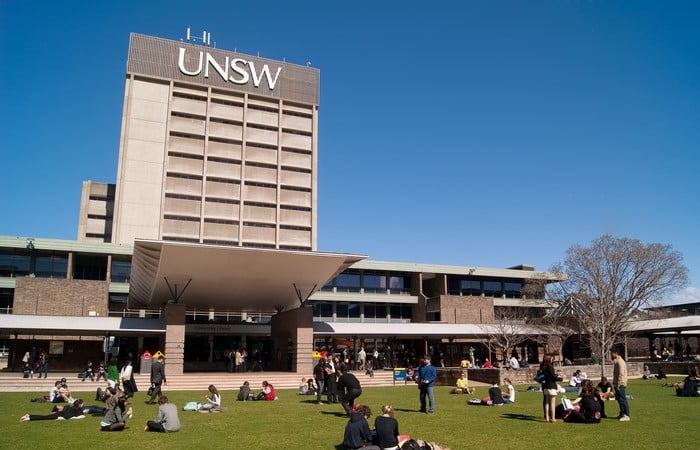 Percentage of face to face interaction: 20
The online MBA program at the Australian Graduate School of Management (AGSM) is ranked eighth in the world and is the only Australian program to make it into the top 10.
AGSM's MBAX online MBA describes itself as a unique online management degree that allows you to specialize. Specializations include MBA (Finance), MBA (Social Impact) and MBA (Technology). You can complete the flexible online MBAX in anything from two to six years.
Tuition fees are charged by credits. The 2018 fee per course is AUS$4,710 (approx. US$3,477), and with 12 courses, the total estimated cost is AUS$56,520 (approx. US$41,731).
EuroMBA Consortium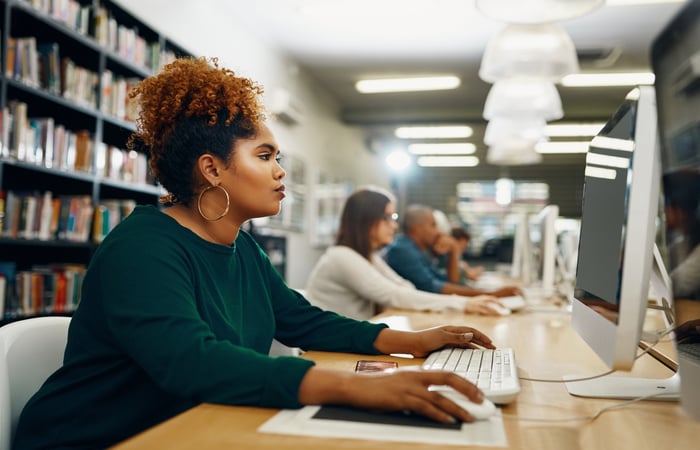 Percentage of face to face interaction: 25
The EuroMBA Consortium offers an MBA split between six European business schools: Audencia Nantes School of Management (France), EADA Business School Barcelona (Spain), HHL Leipzig Graduate School of Management (Germany), IAE Aix-Marseilles Graduate School of Management (France), Kozminski University (Poland) and Maastricht University School of Business and Economics (The Netherlands).
Students attend an introductory seminar, as well as six residential weeks at all the Consortium's institutions, covering subjects such as entrepreneurship (IAE) and managing emerging markets (Kozminski).
The program lasts two years, with tuition fees costing €31,000 (approx. US$36,005)
EU Business School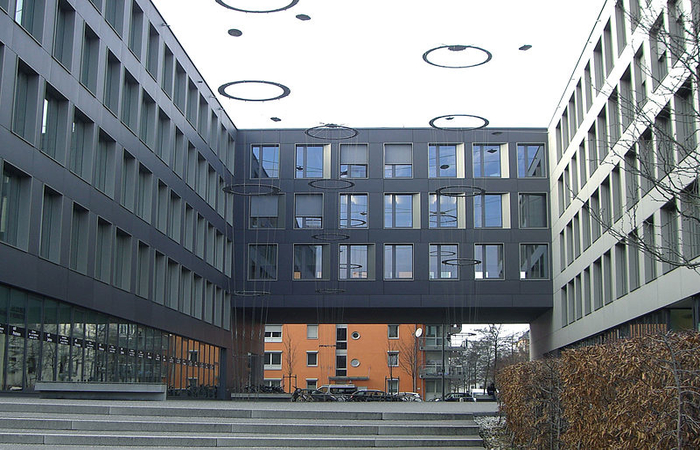 Percentage of face to face interaction: 25
EU Business School's program is unusual for an online MBA as it can be undertaken in a part-time format, or as a full-time online program (30-40 study hours per week for one year).
Students take five courses and various seminars online, with coursework including online team building and group work, peer-to-peer communication, case study analysis and on-campus work.
On-campus weeks happen at the end of each term, three times per year, on EU campuses in Barcelona, Geneva, or Munich. Students are only required to attend one on-campus week.
Fees cost between €18,200 and €36,400 (approx. US$21,138 to $42,277) depending on selecting full/part-time options or adding an additional MSc or MBA major.
Politecnico di Milano School of Management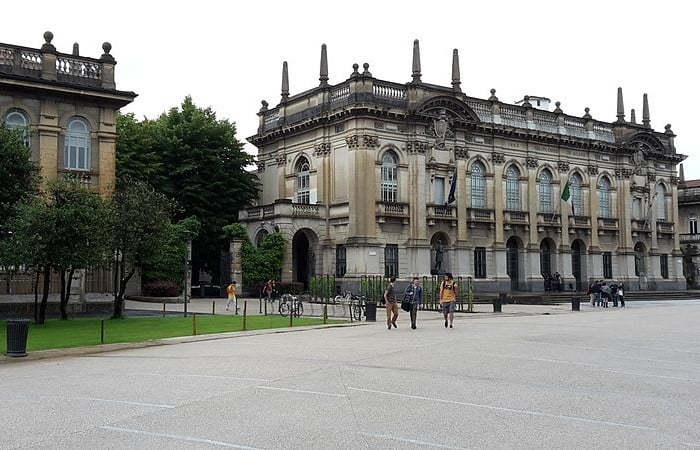 Percentage of face to face interaction: 35
The International Flex EMBA (i-Flex) is a 20-month executive MBA program, designed for managers wanting to combine international study with practical work experience.
It's made up of 10 courses, including two international weeks, first in Milan, and then in London for the Leadership and Innovation program at Imperial College Business School. There's also the optional 'Doing-Business-In' elective week, which takes place in locations like Italy, China, Mexico, or Silicon Valley.
The i-Flex blends synchronous and asynchronous learning, with teaching methods including video clips, Q&A sessions and live lessons. The program is AACSB and EQUIS accredited, and costs €30,000 (approx. US$35,000), or €34,000 (approx. US$39,735) if sponsored by a company.
The Open University Business School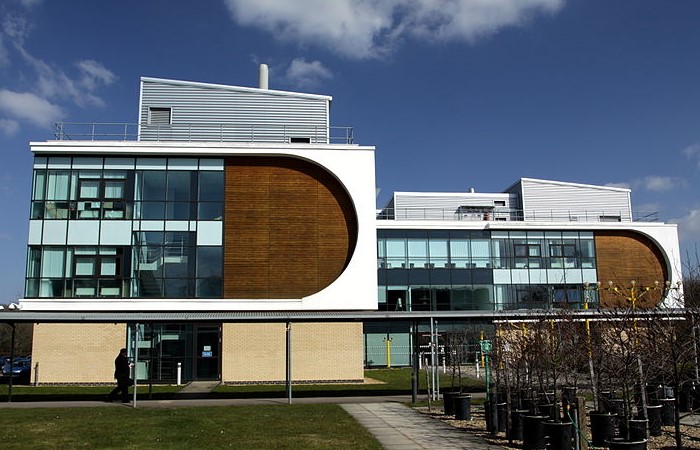 Percentage of face to face interaction: 25
It's no surprise the triple accredited flexible MBA at one of the world's most respected distance learning institutions is one of the best.
The program combines online forums and web discussion rooms with the all-important face to face component, with short residential schools and optional face to face workshops for most modules.
Most candidates choose the three-year program or the two-year fast track program, but there are longer routes too. Intakes for the three-year route are in May or November, and April or October for the two-year course.
Tuition ranges from £13,331 to £20,276 (approx. US$17,500 to $26,620) depending on the route taken.
Amity Directorate of Distance & Online Education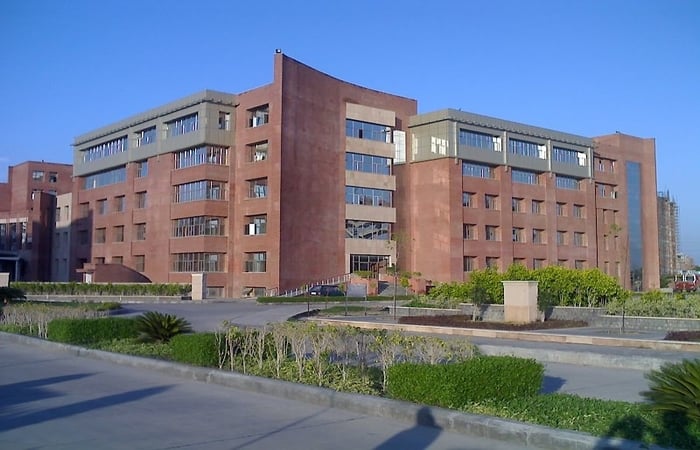 Percentage of face to face interaction: 20
The online MBA program is the only Asian online MBA program featured in this year's rankings and achieved the fourth highest score for the Class Experience indicator in the rankings (see more about the methodology used here).
It's two years for part-timers, with students undertaking around 7-10 hours of teaching per week. Students learn through live interactive lectures from faculty and industry experts, as well as virtual recorded sessions. The face to face elements of the program come from the Personal Contact Programs, held at Amity's campus in Noida, India.
Students can choose one of 14 specializations, including finance & accounting, hospitality management, petroleum & natural gas, and banking services.
The program has rolling admissions and is one of the most affordable options with total tuition coming to US$3,500.