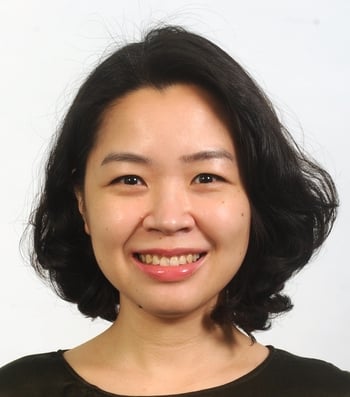 Abigail Chan joined BP's Future Leaders Programme in 2016, after successfully completing an MBA from Oxford's Saïd Business School.  The FLP is a four-year program aimed at professionals with post-graduate degrees and consists of two rotations within BP's Downstream business, which comprises fuels, lubricants, petrochemicals, and jet fuel. There is an opportunity for FLP participants to do an international assignment in their second role. Abigail speaks to us about her MBA experience and her time on the Future Leaders Programme.
What was your career path before studying for an MBA, and what encouraged you to do an MBA?
Before doing my MBA, I was an account manager for market research agency Nielsen in the Philippines for over three years. By the time I left to pursue my MBA, I was leading their biggest client servicing team and looking after a portfolio of over 10 categories for a large multinational FMCG company.
Given the increasing responsibilities I took on as I progressed in Nielsen, I felt a strong need to pursue a management or business course to be more effective in my work. I graduated with a bachelor's in communications with a minor in Chinese studies, so I had no formal training in management or business.
After looking through available options, I decided an MBA was the best fit for me as I had some work experience and wanted to learn about business in a more holistic way. I also wanted to interact with and learn from people who could help challenge and expand my professional outlook.
Why did you decide on Saïd for your MBA?
I chose Saïd because the school has a strong programme which is well-aligned with my own values and plans. Firstly, the business school is embedded within a world-class university – this gave me an opportunity to learn across various disciplines. I was also impressed with the school's commitment to giving us an understanding of business' role in an increasingly complex world through its GOTO program (Global Opportunities and Threats Oxford). During my time in Oxford, I remember the thought-provoking conversations we had about how businesses play a key part in Big Data and Water Management.
What lessons did you learn during your bachelor's degree that helped you in your MBA studies?
My degree in communications gave me a greater appreciation for humanity. It taught me to be comfortable, competent, critical, collaborative, and creative in complex situations. Bringing this learning into the MBA, I felt more balanced and purposeful in how I thought about the role of business and how I could play a part in it. So, when I returned to the workforce and joined BP, I found that this balance – a merger of the sciences and arts, of business and humanity – was what BP stood for as well. As a company it has an equal commitment to the community it operates in and its stakeholders.
What were the highlights of your MBA experience?
The highlight of the MBA would certainly be the people I met, such as classmates, and professors. By getting to know them and working with them, my perspectives and knowledge have broadened tremendously. My beliefs have been challenged, and I've obtained new knowledge and fresh outlooks in my way of thinking. By the time I graduated from the course, I was equipped with new ways of thinking about the world which I brought into my first role at BP.
How did you find out about BP'S Future Leaders Programme (FLP), and why did you apply?
I found out about the FLP via a recruiter who saw me in a profile book that Saïd put together and distributed to companies. I applied because I felt my values were closely aligned to BP's and that I could really make a difference. I was impressed with BP's commitment to sustainability. The FLP recruitment process was very positive – filled with engaged and cheerful recruiters who were very responsive and willing to guide me through the process.
When I went to the office for the first time, I was blown away by how warm, open, and approachable the people were despite BP being such a large organization. I knew then that the company had built a positive culture of camaraderie where employees could thrive. 
Can you talk me through your experiences on the Future Leaders Programme?
The program is well-structured and provides you with a wealth of development opportunities, including regular training sessions in competency areas like strategic decision making and personal branding. We receive mentorship from a senior leader in the business who helps us navigate our individual development journeys, plus we're assigned to a business sponsor within the senior leadership team who supports our career progression.
I started my first role in 2016 within the lubricants business. I was based in Singapore for 2 years working at the regional office for Asia-Pacific. In 2017, I got the opportunity to work on a global growth strategy piece, looking at where we wanted the business to be in five to 10 years' time.
Following work in strategy development, I took the opportunity the FLP provided to do an international assignment in the Philippines, one of our exciting, up-and-coming growth markets for lubricants. That meant moving from a central role into a market-focused role.
Currently, I'm working as an area sales manager where my main responsibility is executing and delivering our strategy to grow Castrol's business for the future. I work with my area's distributor and manage and facilitate a range of elements across marketing, supply chain, operations, and sales to deliver our short-term objectives and plant the seeds for long-term plans.
What advice would you offer MBA students hoping to work for BP, or in the same industry?
The program is aimed at building BP's future leaders, so the emphasis on the alignment of values will be strong. As BP's future leaders, we're expected to lead by the company's example, keeping to the values BP prides itself on. You need to really think about how your own values align with BP's. Preparing for the application is a good time to reflect on how you've demonstrated these values in the past by zeroing in on key behaviors that exemplify these values.
I'd also add that BP values diversity, so I would advise potential applicants to not be afraid to show what they can offer. BP is a future-looking company that is very open to new ideas while approaching change in a way that doesn't compromise its values.