An MBA is a degree like no other. The hours are long and arduous, the practical elements often take place in the real business world and the prep to get onto the degree is incredibly competitive and stressful. We here at TopMBA think these memes entirely sum up the whirlwind that is an MBA program - from day one right through to the very end!
When you're prepping for your GMAT and realize you've forgotten about integrated reasoning.
Alan Rickman gets you.
Sitting down for your enrollment interview...

Please don't ask me questions.
When you get your acceptance letter from your school.

This is an unnaturally long gif, but we feel it justifies the purpose.
And then remember how much work lies ahead of you...
I DEFY you, strategic management!
When you're meeting your class for the first time and forget everybody's name.
Well, this is awkward.
Being so caught up networking that you realize you haven't spoken to your family in days.
Who the hell are you? Oh, hi mom.
And then feeling smug telling them about all your MBA acchievments...
People know who I am.
Trying to get on with everyone in team projects is sometimes difficult...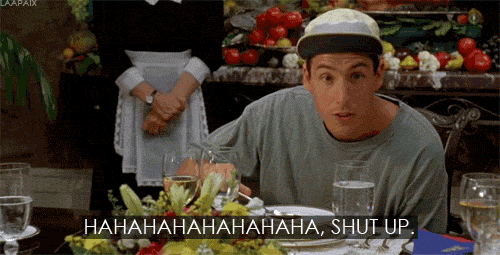 But it's worth it when you get a top grade! Even if your classmates don't appreciate your brilliance.
Anybody? No? That's cool.
Revising for exams is ten times more stressful than the GMAT...
With lots of this...
And a bit of this...
But it's all ultimately okay because you'll pass in the end!
You're officially not a disappointment.
You'll celebrate till you drop...
Swanson style.
Tell the world about your success...
Oh, this MBA degree? That was nothing.
Go job hunting...
And finally land your dream job in business.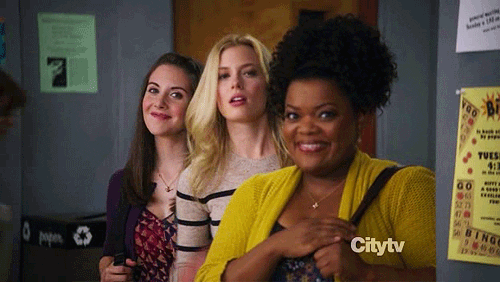 Yay, you!