Articles with tag 'Wall Street'
'
TOP
MBA
Wall Street by date
With the 2018 World Economic Forum in full swing we ask Goldman Sachs what a downturn in bond trading might mean for their MBA hiring plans.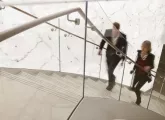 New York's Zicklin School of Business adheres to its founding ethos of promoting inclusivity and upward social mobility. Results include an impressive ROI. 
There is no content in this category to be shown.