Blog Posts with tag 'language skills'
TOP
MBA
language skills by date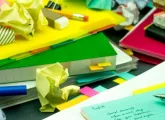 All international business schools require some form of official document proving your proficiency in English. This detailed guide outlines all you need to know about English tests, from which test you should take to what score you need to aim for.
Lauder Institute marks 30 years of offering the Wharton MBA with an MA in International Studies as a joint-degree.
There is no content in this category to be shown.