Internships can often act as a foot in the door of an employment market. The MBA internship is no different. Indeed, utilizing a leading school's internship opportunities is an important part of the business school experience for many students.
The summer break between the first and second year is the traditional internship window. At least, this is the case among those registered on two-year programs. However, one-year programs, such as that offered in Europe at INSEAD, often still allow students the option to pursue an internship experience during the summer break.
Aside from gaining a foothold in the job market, internship opportunities offer students valuable insights into an industry or job function – allowing them to ascertain whether or not a role could be the one they were hoping to land when they first applied to business school.  
Internship opportunities at leading business schools
The importance of the internship experience is reflected in business schools' employment reports. For instance, Stanford Graduate School of Business reports that 21% of its graduating class of 2013 accepted full-time job offers stemming from an MBA internship set up by the school, with a further 7% acquiring offers from individually-sourced internship opportunities.  Likewise, according to INSEAD's 2012 internship report, 22% of students participating secured a full-time job offer by the end of the summer. 
Business schools will always be keen to expand and build their networks of employer links because it enables MBA students to draw from a rich vein of internship opportunities. This, in turn, allows them to put the skills developed in an MBA program into practice.
In turn, hiring interns gives big-name employers strong opportunities to identify talent. At the MIT Sloan School of Management, placement reports for the class of 2014 show that McKinsey and the Boston Consulting Group took on the largest number of interns, in a list that also included Apple, Microsoft and Nike.
So what advice can a top business school, such as MIT Sloan, offer in turning an MBA internship into a permanent job offer?
Employer benefits of hiring interns from business schools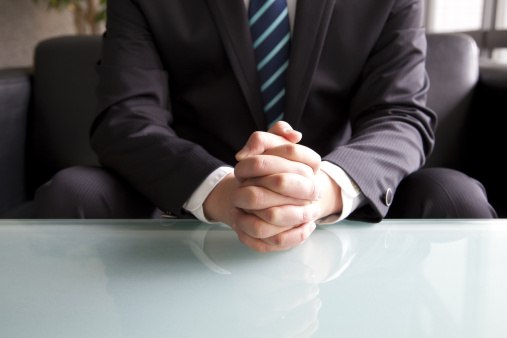 More than half of the employers responding to GMAC's Corporate Recruiters Survey released earlier this week took on MBA students as interns, and 76% of these then hired an intern on a full-time basis. Indeed, European recruiters ranked internships as the most effective means of hiring business school graduates and among US employers this method came second only to on-campus recruitment.
Hiring interns from leading business schools is attractive to employers because the schools' own admissions criteria means that you should have a great pool of candidates at your disposal right at the outset of a recruitment drive.
Then there are the skills and global business connections MBA students can offer, having been groomed for senior management positions since day one of their MBA program.
Plus, in terms of hiring interns on a more permanent basis – the advantage of being able to 'try before you buy' - applicable to any employment market - shouldn't be underestimated. Internship opportunities not only allow the employer to see if a person is a good fit for their company before making a commitment, but also vice versa – the intern can pick up a good indication of whether accepting a permanent position fulfills their careers goals and personal ambitions.     
Help others and seize the initiative says MIT Sloan 
Making the most of the internship experience begins with finding a suitable internship. Sue Kline, senior director of MIT Sloan's career development office, emphasizes the importance of selecting internship opportunities that fit your individual circumstances.  "Students' experiences are likely to be different.  The key is to find the internship that provides you with the skills, development, and experience you are looking for that will further your full-time goals."
After securing the right MBA internship, Kline offers some advice on what to do when you get there, which should help make your presence felt within an organization. "Help others, get to know people outside your direct working environment, and maintain a great attitude," she recommends.
It seems there's also a lot to be said for using your initiative during an MBA internship experience, should the opportunity arise. "If you have downtime, look around and see how you can contribute to your group," Kline says before calling to mind the example of a recent MIT Sloan student who found herself in exactly this position during the first week of her internship experience: "To make the best use of her time, she created a manual for her team on how to pull data from a key financial resource and use it for analysis," Kline says, leaving us in no doubt that the fruits of her initiative were well received.
Of course, nobody says that you have to take the first good job offer that comes along. Indeed, the Wall Street Journal recently reported that MBA students were more willing to hold out for their ideal role and Kline points out that MIT Sloan students, "have historically continued to seek a role they are really excited about." But, even if you don't end up accepting it, receiving a full-time offer off the back of an internship is a vindication of what you can achieve in your MBA career in itself – and an invaluable source of experience.