Articles with tag 'GMAC'
'
MBA programs accept an array of undergraduate students. Read our QS guide on how to pursue an MBA with a non-business graduate degree.
Struggling to prepare for the mathematical portion of your GMAT exam? These tips can help you to find the right answer.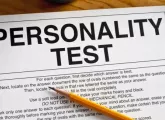 Are you prepared for pre-employment personality tests, which are becoming a part of the job application process? A pre-employment testing expert outlines some of the most common personality tests and shares some effective tips for passing.