Blog Posts with tag 'MBA students'
TOP
MBA
MBA students by date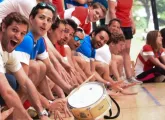 One of the MBA students behind this year's MBA Tournament (MBAT) at HEC Paris discusses the benefits of organizing a major event while at b-school.
What do you do when your new and innovative role slows down? Christine Weitbrecht tells us how her search for a new career path led her to HEC Paris.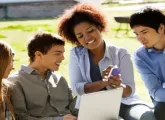 What's happening in the MBA blogosphere? Student updates from Kellogg, MIT Sloan, Duke and UCD Smurfit feature in this week's roundup.