March 8 is International Women's Day, a day celebrating the achievements and power of women, as well as a day of protest to raise awareness of the battles still to fight for universal gender equality. Whilst women have made great strides in the world of business, only a dismal 4.8 percent of CEOs leading the companies in the 2018 Fortune 500 list are female, and women only earn US$80 for every US$100 men earn (with the figures even lower for women of color).
At TopMBA.com we've had the chance to speak to many inspiring women in business hoping to make major shifts towards gender equality. Read on to find out about these fantastic women, from business school deans to entrepreneurs, and how they're making a difference. Happy International Women's Day!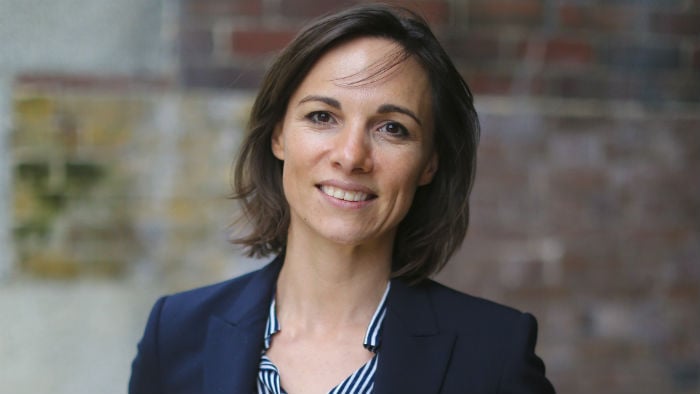 Business schools, and indeed the wider business world, can be seen as a bit of a 'boys club'. Professor Dr Marion Debruyne, Dean of Vlerick Business School is working hard to change that, advocating for diversity.
Debruyne believes gender shouldn't be an issue at business school, and Vlerick are taking steps to address this. They have created a Female Leadership Grant for their Executive MBA and master's programs, which Debruyne hopes will encourage women, particularly working mothers, to pursue their ambitions.
Vlerick have also created a series of profiles, based on the idea of dreams, which showcases a variety of (male and female) MBA students, with a "specific zoom on women". Debruyne believes that by seeing role models like themselves, more prospective students will be inspired to pursue an MBA program.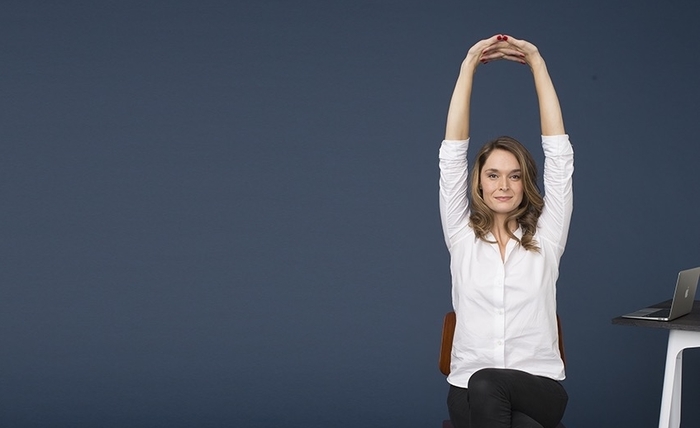 Entrepreneur Anne-Charlotte Vuccino is a graduate of HEC Paris and the Copenhagen Business School, and founder of unique corporate yoga start-up, Yogist. However, it wasn't all plain sailing from graduating business school to starting her own company.
On a volunteer trip to Benin with an NGO as an HEC student, Vuccino was severely injured in a motorcycle accident. During her rehabilitation, she discovered yoga, which she credits with helping her regain the use of her leg.
After her masters, Vuccino began working as a consultant, and then for tech company Webedia. This made her realize the strain corporate workers put on their bodies and inspired her to leave her job in March 2015 to start yoga instruction. Now, she's bringing the benefits of yoga to the business world, with international subsidiaries in Brazil and the UK.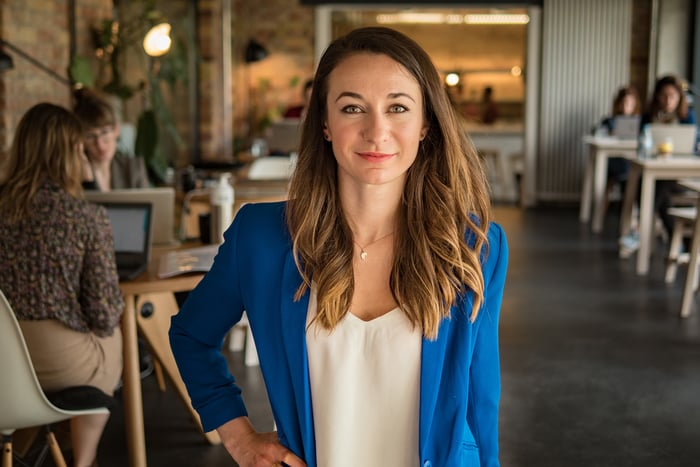 Luisa Rouillard is a co-founder of The Virtual Lab, a technology company that creates Virtual Reality (VR) content, incorporating it with multi-sensory, hyper-reality systems hardware to provide a completely immersive experience.
ESMT Berlin MBA graduate Rouillard is passionate about entrepreneurship. She founded two companies during her undergraduate degree in South Africa, as well as being involved in the German Tech Entrepreneurship Centre, where she met her Virtual Lab co-founders.
Their prototype is the Ogrecoaster, a hyper-reality cinematic experience where players travel through a magical world filled with ogres, balrogs, and dragons. They're currently working on projects they hope will transform the VR market, with appealing experiences for users young and old.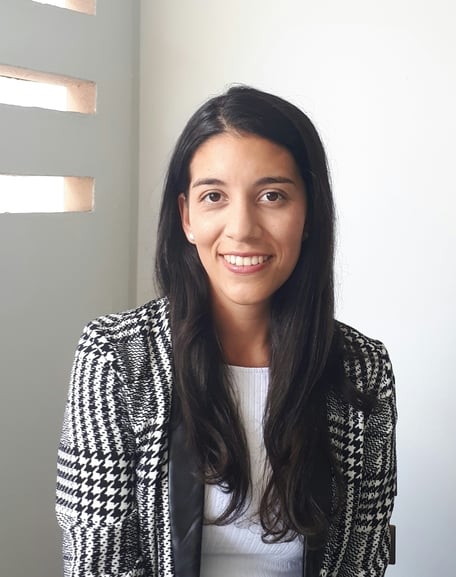 One of the most inspiring articles we published on TopMBA.com last year was our interview with Fernanda Roa, a Chilean MBA candidate at MIP Politecnico Di Milano School of Management. Undertaking an MBA in a new country is an intense experience at the best of times, even more so when you're nine months pregnant when starting classes!
Roa discovered she was expecting shortly after applying for her MBA. Undeterred, she decided not to postpone her MBA, giving birth two weeks into her course. She missed only 10 days of classes, then resumed her life as an MBA student – and a new mother.
She cites wanting to be a positive role model for her little girl as her inspiration, proving women can shoot for the stars. Roa also wants to encourage more women to study for an MBA, saying she is proof women can balance their studies with family responsibilities as long as you believe in yourself.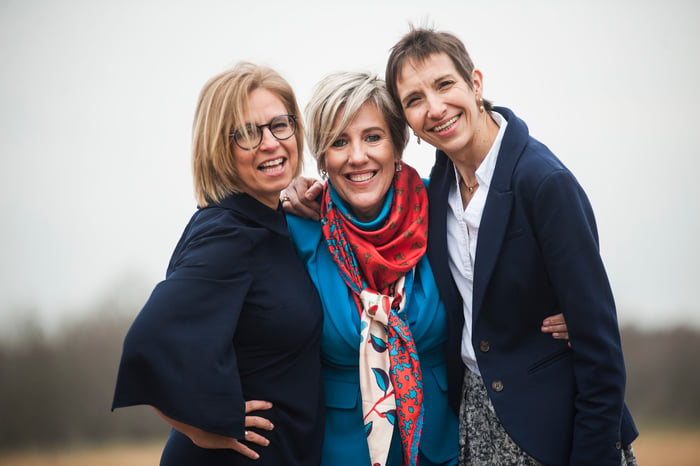 Successful women in business are aplenty, from Facebook COO Sheryl Sandberg to beauty mogul Huda Kattan, so it may come as an unwelcome surprise to discover only two percent of venture capital goes to female entrepreneurs. New investment fund WeAreJane hopes to change that.
Founded in June 2018 by Conny Vandendriessche alongside business partners Muriel Uytterhaegen and Eline Talboom, WeAreJane supports women wanting to grow their businesses as well as those wanting to invest.
Their USP is that 50 percent of funding is invested by female entrepreneurs. WeAreJane then facilitates their community to help chosen companies grow by providing them with support and mentorships. Vandendriessche is driven by changing the investment industry, stating: "I hope more funds will come and say 'Ok, that's a huge market, we have to look at female founders, companies, and shareholders.'
"I'm on a mission and if women are on a mission – watch out."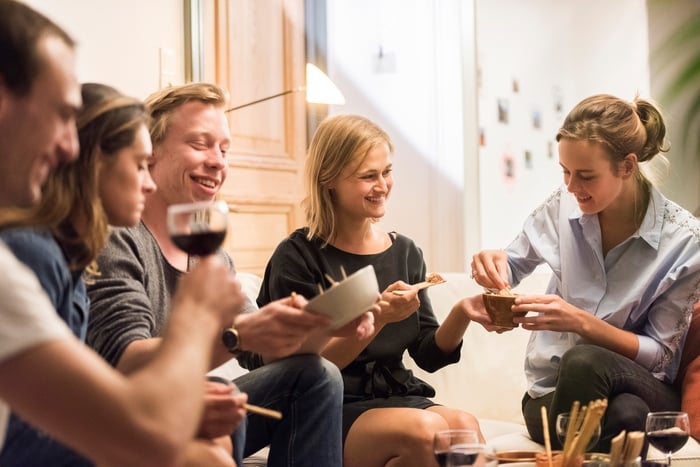 Helena Gheeraert is an alumna of the master's in management program at Vlerick Business School, and founder of Wonky, a company making dips out of surplus vegetables that would otherwise be thrown away by food processing companies, such as wrongly cut carrots and bell peppers with pigmentation spots.
Gheeraert was inspired by a food waste documentary, where she discovered 45 percent of all fruits and vegetables worldwide aren't eaten, and a third of all food is wasted. She decided to help tackle this issue by setting up Wonky, making delicious, healthy dips out of surplus produce.
The business is going from strength to strength, with plans to launch internationally. An entrepreneur with a true passion for sustainability, she enthuses: "We want to rescue as many vegetables as possible, so we won't stop!"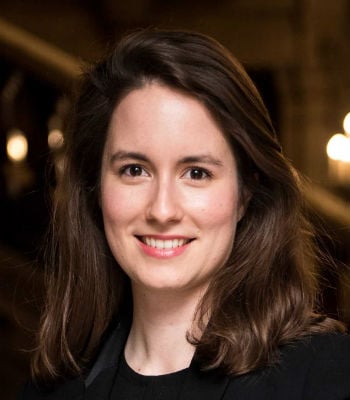 Business and the arts can often seem like entirely separate entities, but for Edilia Gänz, her ambition has always been to be able to incorporate her enthusiasm for ballet and opera into her day-to-day role in a business sphere.
Gänz undertook an MSc in Marketing and Creativity at ESCP Europe and is now working as the Director at FEDORA – The European Circle of Philanthropists of Opera and Ballet, a European organization dedicated to promoting innovation in opera and ballet.
Combining marketing and creativity with the performing arts was a long-held dream of Gänz's. She explains:
"I wanted to do that very early on. I already knew I wanted to go into the cultural field. My decision was to gain knowledge and skills on the business side and apply that in the field I'm personally passionate about – culture."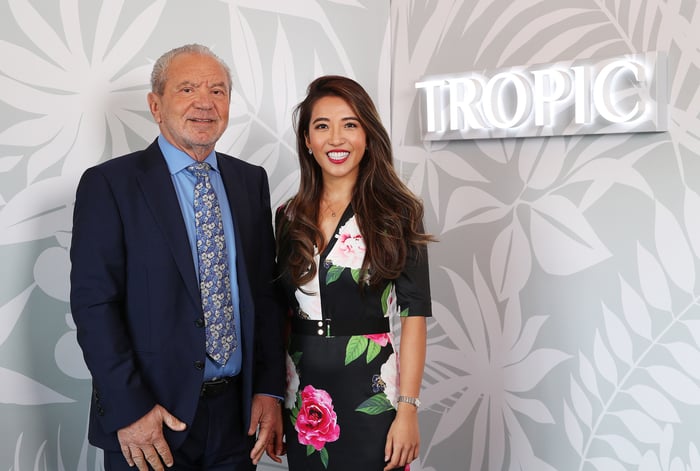 Susie Ma, CEO and founder of Tropic Skincare, started her business in 2004 aged just 15. Now, 15 years later, Tropic, which continues to manufacture all-natural, certified vegan beauty products, reported a record turnover of £29.5 million (US$38.8 million) in 2018, with the company now selling 3.3 million products a year.
Susie has been grafting for years to make Tropic a huge success, starting with selling one single homemade body scrub – now one of Tropic's best-selling products – from a stall in Greenwich Market.
She was a contestant on The Apprentice UK in 2011, with Susie jesting she was 'fired' on live television. Nevertheless, British business titan Lord Alan Sugar saw potential in Susie's vision and invested to become a 50/50 co-partner.
In 2018, she was listed as a Forbes 30 Under 30 honoree and won an EY Entrepreneur Award for 'Building a Better Working World'. From humble beginnings on a market stall, Susie now employs over 150 internal staff, and has created business opportunities for over 13,000 Tropic Ambassadors throughout the UK, all from a desire to help her mum pay the bills.
Susie Ma photo credit: Joe Pepler
This article was originally published in March 2019 and was updated in March 2020.